Get involved in our first series summer and fall Workshops in 2013
Posted on May the 15th, 2013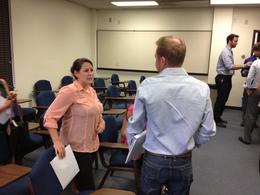 Workshops are for both Businesses and Web Professionals and will be hosted at the Variable Action offices in Downtown San Diego.
The goal is to bring together professionals and businesses to create websites together. It is a great learning experience as well as a start to a marketing effort for both the businesses and professionals!
Learn more about the program and how to apply on the Workshop Page.